Your wheels and tyres have a major effect on the safety, handling and fuel efficiency of your vehicle. 
As the point of contact between the road and your vehicle they take a lot of punishment and are subject to massive wear and tear. That's why it's so important to make sure your tyres are in good condition and your wheels are properly aligned and balanced.
At Stuart Hunter Motors, we offer expert tyre repairs and sales across Cheltenham, Highett, Moorabbin, Bentleigh East, Hampton East and surrounding areas. 
We provide a range of wheel and tyre services including wheel balancing and alignment, tyre rotation and bearing inspections and replacement. 
Wheel balancing and alignment
If wheels are improperly aligned the tyres will not wear evenly and this can affect the handling, braking and overall safety of the vehicle. Regular wear and tear, as well as driving into curbs, through potholes or over rough roads, can throw your alignment out. 
If new tyres are not properly balanced it can lead to steering vibration, which affects how your vehicle handles.  
Tyre rotation
Periodically rotating your tyres is necessary to ensure even wear across all four tyres. Uneven wear can affect vehicle handling and shorten the life of your tyres.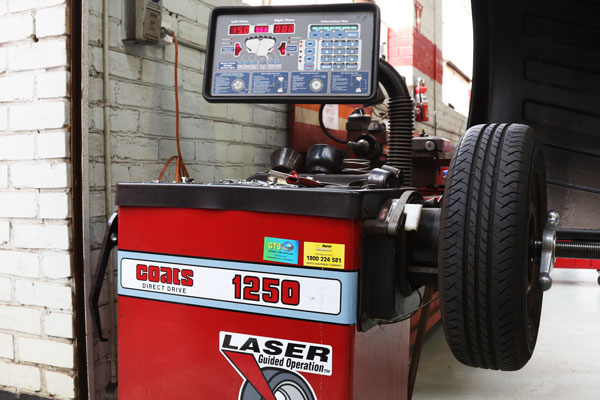 Bearing inspection and replacement
If you hear groaning or grinding from your wheels or feel an increase in vibration through the steering wheel, then you might need your bearings looked at. Problems with wheel bearings are usually the result of improper sealing or lack of lubrication. Worn bearings can cause uneven tyre wear, steering vibration and excess driving noise. If left unattended, seriously worn bearings can collapse causing the wheel to detach from the car. 
General Benefits of Wheel and Tyre Maintenance
Improve performance and handling
Increase fuel efficiency
Improve braking and safety
Provide a better grip on wet roads
Whether you need a car service or you're looking for an expert mechanic, contact Stuart Hunter Motors. 
We provide a full range of automotive repair and maintenance services, including tyre repairs and sales, across Cheltenham, Highett, Moorabbin, Bentleigh East, Hampton East and surrounding suburbs in Melbourne's south-east.