Auto Air Conditioning Service
We all know that Aussie summers can be brutal. The last thing you want is your air conditioner dying while you're caught in summer traffic. Don't wait until the heat hits to have your air conditioning serviced. 
At Stuart Hunter Motors, we provide expert auto air conditioning services for all vehicle makes and models, including 4WDs, across Melbourne's south-east suburbs including Cheltenham, Highett, Moorabbin, Bentleigh East, Hampton East and more. 
We're an ARC licensed air conditioner repairer and an EPA approved air conditioning service and re-gas centre.
Air Conditioning Services
We provide a complete range of air conditioning services including: 
Inspections, testing, repairs and servicing
Tracing and diagnosing leaks
Repairing or replacing faulty components
Re-gassing
Auto Electrics
We provide full repairs using only top-quality replacements parts, including repairs and replacements for evaporators, compressors, tx-valves, condensers, hoses and filters. 
We also offer air conditioning servicing and testing to ensure your system is in perfect working order. This is especially valuable if you're about to go on a long road trip. Inspection services include leak tests and diagnostic testing, detection and analysis.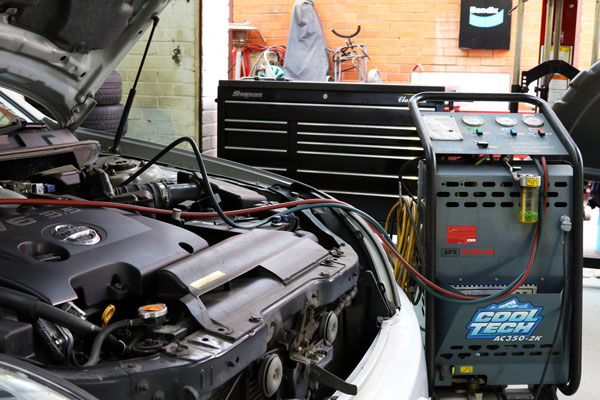 Re-gassing is a part of regular A/C maintenance. Air conditioning units should be re-gassed at least once every two years. Regular re-gassing helps your system to run better and can help to extend the life of the unit.
Contact Us Today
If you're looking for an expert mechanic or you need a car service, then contact Stuart Hunter Motors today. 
We provide a full range of automotive repair and maintenance services, including auto air conditioning services, across Cheltenham, Highett, Moorabbin, Bentleigh East, Hampton East and surrounding suburbs in Melbourne's South-East. 
Give us a call today on (03) 9555 9791 or contact us online for a free quote or to book in a service.