Roadworthy Certificates (RWC) and Inspections in Moorabbin, Cheltenham & Highett
In Victoria, a roadworthy certificate (RWC) is required by law if you want to buy, sell or re-register a car. In some cases, you may also need one to clear a police defect notice.
They are important for reducing the number of poorly maintained vehicles on Victorian roads and can only be carried out by VicRoads licensed vehicles testers.
At Stuart Hunter Motors, we provide roadworthy certificates and inspections for passenger vehicles, four-wheel drives and small trucks. We provide RWCs for clients across Melbourne's south-eastern suburbs including Cheltenham, Highett, Moorabbin, Bentleigh East, Hampton East and others.
What the Roadworthy Inspection Includes
A roadworthy inspection is carried out by a licensed mechanic and includes:
Seats and seat belts
Exhaust and emissions
Wheels and tyres
Steering, suspension and braking systems
Lamps, reflectors, windscreen and other exterior parts
Vehicle structure, chassis and engine
The inspection is only a check to ensure that the vehicle meets a minimum safe standard for normal road use. It is not intended to verify the mechanical reliability or general condition of the vehicle.
The inspection does not include non-essential systems, like air conditioning, or the cosmetic condition of the vehicle.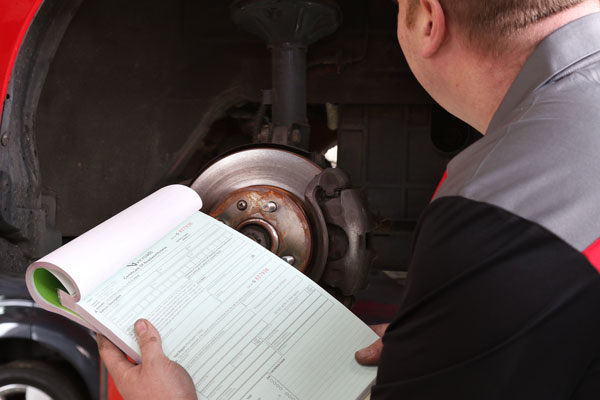 What if the Vehicle Fails the Inspection?
If the vehicle fails the inspection, then we will issue a rejection report, which outlines why the vehicle was rejected. You then have seven days to have the failed items fixed or replaced before having the vehicle re-inspected. If you fail to have the vehicle re-inspected within the seven-day period, you will need another full inspection.
How long is the Certificate Valid For?
An RWC will remain valid for 30 days from the issuing date. The certificate must be presented to VicRoads within that time period to transfer or re-register a vehicle or to have a defect notice cleared.
Contact Us Today
Whether you need a car service, an expert mechanic or a roadworthy inspection, you can trust Stuart Hunter Motors. We provide a full range of automotive mechanical services, including roadworthy certificates, to clients across Cheltenham, Highett, Moorabbin, Bentleigh East, Hampton East and other suburbs in Melbourne's south-east.